Our personal data is fragmented across multiple apps, devices, and services. At Atlas, we set out to solve the problem of forgetting where you saw or saved a piece of content. Whether it's a webpage, email, document, photo, video, or message, our mission was to put the user back in control of their data.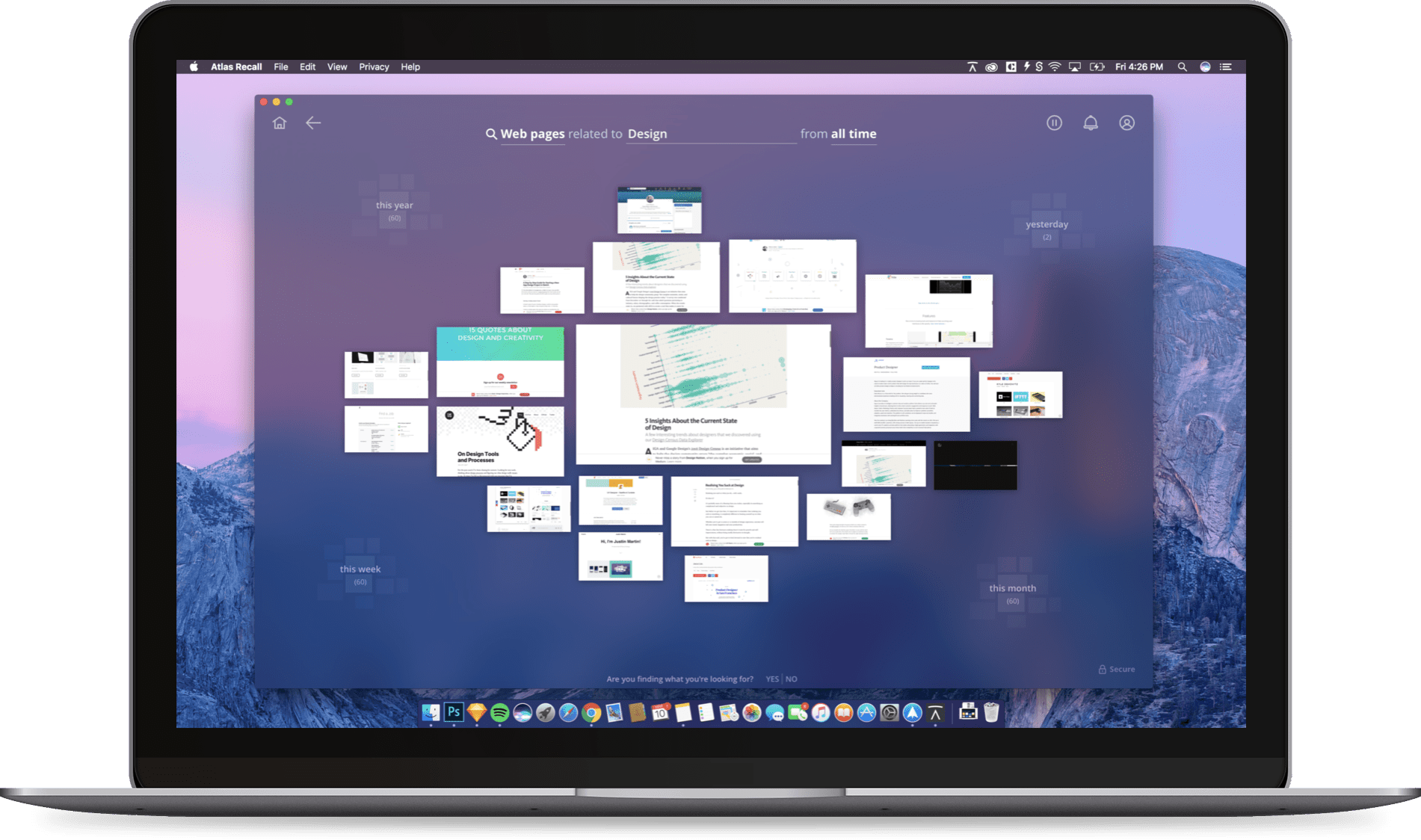 We set out to create an elegant, simple UI with a robust set of features. We researched and explored the ways that human memory works and designed a visual search interface that mimicked the way we remember things. A topic or keyword search results in a relevancy ranked cluster of thumbnails. Facets for different data types (webpages, documents, email, etc.) help users to narrow results. Time facets (today, yesterday, last week, last month, etc.) help further refine results.
Working with a small team of designers and engineers, my contributions crossed the full spectrum of the design stack. High fidelity comps were handed off to the engineering team to implement. From product conceptualizing through to high fidelity visual mock ups, design deliverables included conceptual sketches, wireframes, prototypes, functional specs, visual design, and redlines. Also, we utilized a user research process in which we were able to test concepts with actual users, then iterate and refine those ideas.