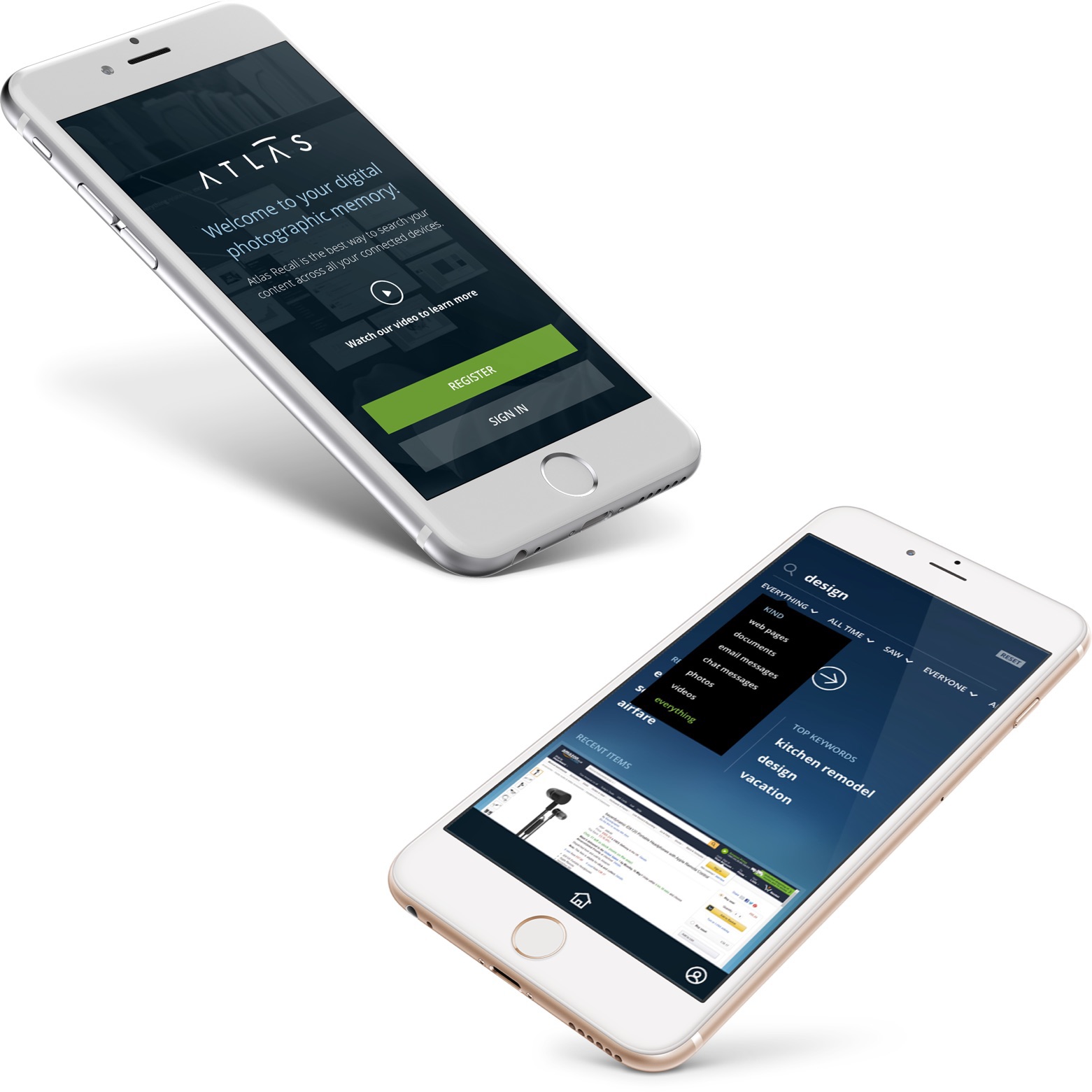 Bring the same powerful search features from the Atlas Recall desktop app to a simple to use mobile experience that allows users to quickly search, open, and share content from their personal index.
Features include:
• Keywords searches that can be filtered by type and date
• The ability to open and share anything you've seen on your desktop
• Quickly find items related to any other item that you've seen
Building upon the successes of the Atlas Recall app, I experimented with different ways to bring the same search functionality to a mobile form factor. Through sketches, wireframes, user flows, and clickable prototypes, I was able to refine and streamline the apps functionality into an intuitive and easy-to-use user interface. The app is currently available on the app store.